Hometown Heroes
During the COVID-19 crisis of 2020, many West Windsor public
and private groups came together to help our community.
Today, Mayor Marathe and the Township Council would like to publicly thank:
WEST WINDSOR TOWNSHIP
HEALTH DEPARTMENT
As the local health department for West Windsor Township, staff have been responsible for COVID-19 response including activities such as community education, case investigation, quarantines, food /supply deliveries to impacted families, establishing testing sites, monitoring compliance with guidelines, helping business navigate evolving rules and most recently providing vaccinations. The public health nurse, inspectors and support staff in this department have demonstrated true dedication to their profession and have worked beyond expectations as employees of the Township toward the goal of ending this pandemic.
West Windsor Health Department is composed of:
Douglas Davidson, Manager of Environmental Health Services
Nikita Patel, REHS
Gregory Guttadora, REHS
Cheryl Wnek, REHS
Geetanjali Jain, Public Health Nurse
Ashley Merrit, Public Health Nurse
Eileen Lang, Secretary
Deonna Amos-Whitfield, Secretary
Max Shumanov - REHS
Sharon McNellis-Kissel,
Jill Swanson, Health Officer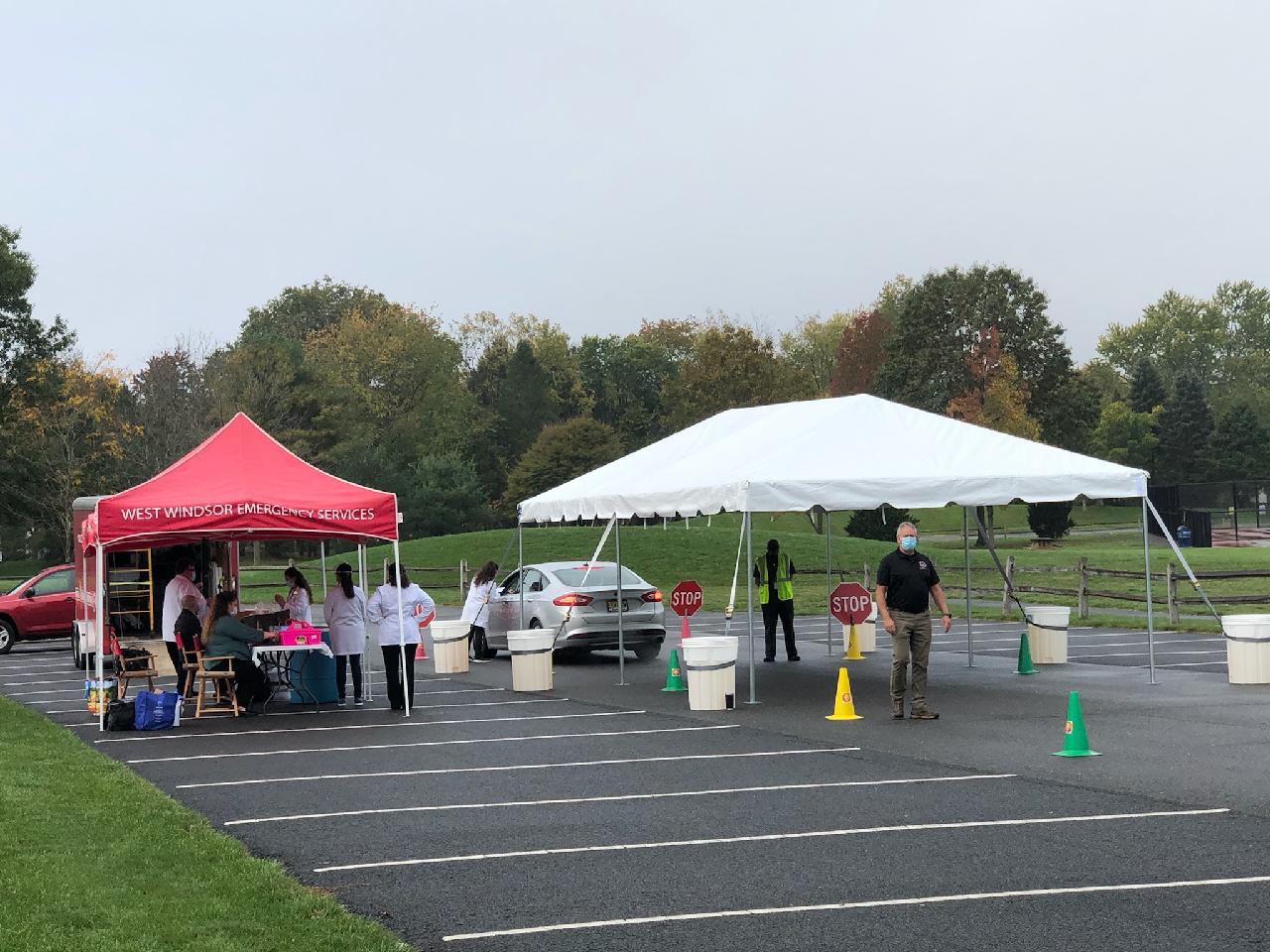 West WIndsor Health Department would also like to thank:
Residents, businesses and local organizations for sacrificing routines and adhering to safety measures to help prevent the spread of disease.
WWP School District for serving as an extension of our public health department and working nights, weekends and holidays to respond to COVID-19 concerns.
Every resident who canceled a party, wedding, celebration, sporting competition, concert or other gathering to help slow the spread of illness.
Every resident who picked up the phone and answered our questions when they were feeling ill from COVID-19, and every exposed person who adhered to quarantine.
The healthcare workers serving in our local long term care facilities and group homes for their dedication to their residents during this pandemic.
West Windsor Emergency Services and Township Administration for support and partnership throughout the crises.
The many organizations and individuals who donated PPE, food and supplies to help support the effort.