Hometown Heroes
During the COVID-19 crisis of 2020, many West Windsor public
and private groups came together to help our community.
Today, Mayor Marathe and the Township Council would like to publicly thank:
JEWISH FAMILY & CHILDREN'S SERVICES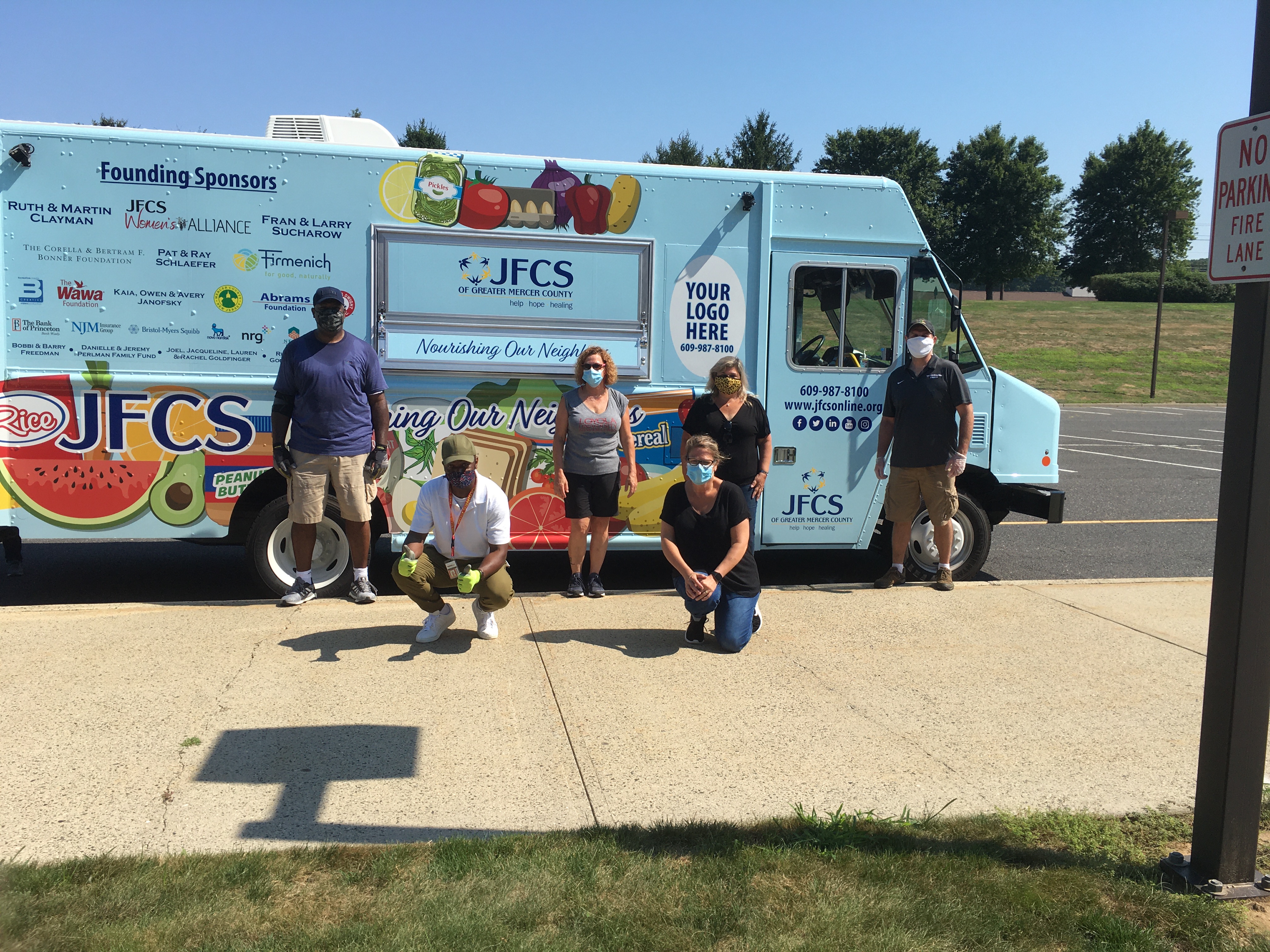 JFCS is a social service organization which delivers help, hope, and healing through our food pantry & distribution programs, senior services and counseling to individuals of all ages and backgrounds.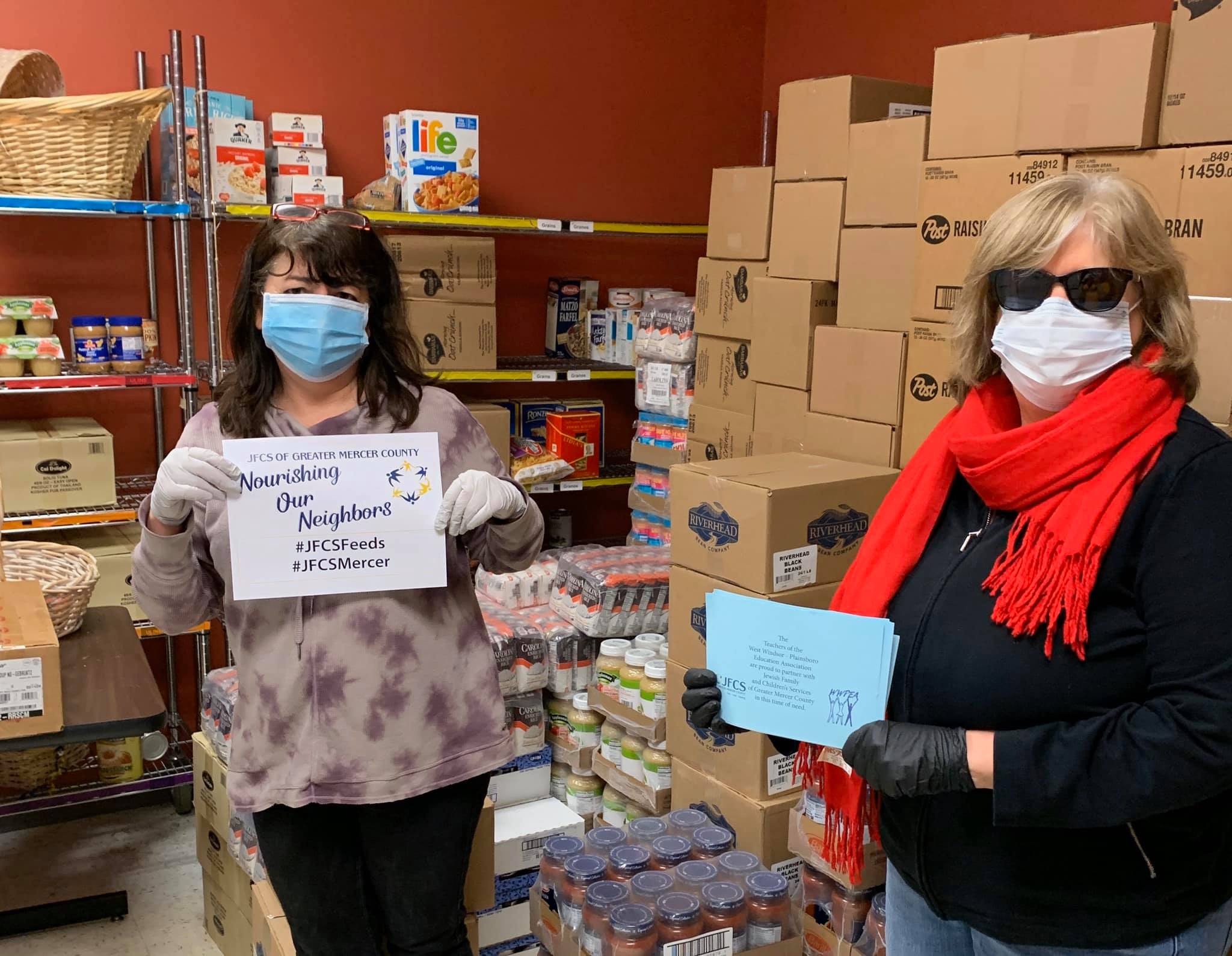 The JFCS on-site pantry has been open 5 days/week since March, available for no-contact pick up of prepared bags of groceries which include shelf staples, fresh and frozen produce, meat and cheese. The pantry has consistently seen 80-100 visits per month since March.
The JFCS Mobile Food Pantry launched in January 2020 and has developed a network of 27 distribution partners across the county. The mobile pantry targets areas and populations who have the greatest obstacles to accessing other resources in the area due to transportation or mobility limitations. Since its launch, the Mobile Food Pantry has served more than 12,500 individuals in Mercer County.
Our geriatric care managers have continued to provide essential support, resources, and care to our elderly clients. To better support their immediate needs during the pandemic, JFCS initiated two volunteer-driven programs – Friendly Phone Calls pairing a volunteer with a senior client to provide weekly check-ins for much needed socialization, and the Senior Shopper program matching volunteers with older clients who are unable or uncomfortable going to a food store and shopping on their behalf.
The counseling department offers drop-in hours by phone 5 days/week, open to any community member to connect immediately with a counseling for skills and support. JFCS counselors have continued to provide therapy over phone & video call.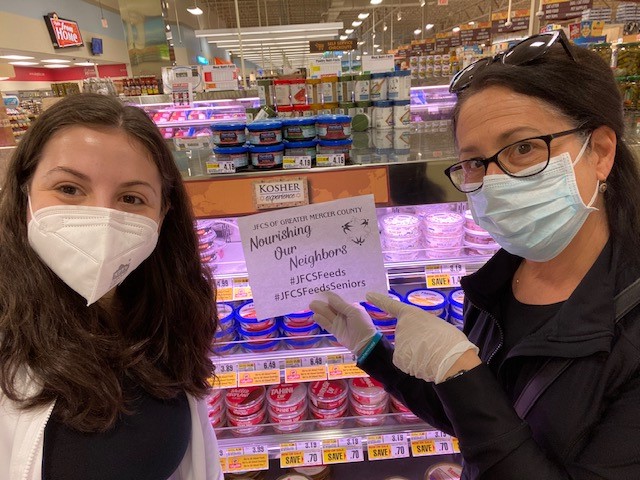 The entire staff and Board of JFCS has been essential to our continued service, as well as dozens of volunteers supporting us across all programs.
Jewish Family & Children's Services would also like to thank:
West Windsor Plainsboro Education Association for donating food, personal items and reusable grocery bags to pantry
Firmenich for monetary support of multiple mobile food pantry distributions to WWP schools
Boys Charity Group for collecting personal items and supplies to help a local daycare reopen (the daycare is distribution partner of Mobile Food Pantry)
Novo Nordisk/Sodexo for coordinating 6 weeks of bulk food donations to pantry