OFFICE OF THE MAYOR
Hemant Marathe, Ph.D.
Mayor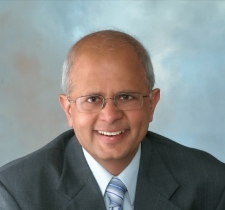 Term Expires: 12/31/21
Township of West Windsor
271 Clarksville Road
P.O. Box 38
West Windsor, NJ 08550
Telephone: (609) 799-2400
E-Mail the Office of the Mayor
The Mayor, is the Chief Executive Officer of the Township. The Mayor is elected to a four year term of office. Under West Windsor's nonpartisan Mayor-Council Form of Government, the Mayor exercises the executive powers of the municipality. Specific functions of the Mayor include enforcement of municipal ordinances, supervision of all municipal departments, supervision of municipal property, appointment and/or removal of department heads, oversight of municipal budgeting, personnel, and purchasing procedures, preparation of the municipal operating and capital budgets, and negotiation of contracts subject to Council approval.
The Mayor serves as an ex-officio non-voting member of all appointive bodies of which he is not an official voting member. The Mayor may also attend Council Meetings and take part in discussions, propose legislation, and veto ordinances, subject to override by a two-thirds majority of the entire Council.
---
On Monday, July 27, 2020 the Mayor Hemant Marathe and Township Council President Virginia Manzari, Council Vice President Andrea Mandel, and Council Members Sonia Gawas, Linda Geevers, and Michael Stevens presented a proclamation to Nancy (wife) and Brittany (daughter) Tindall honoring Chief Gary Tindall of the West Windsor Volunteer Fire Company #1 who recently passed away.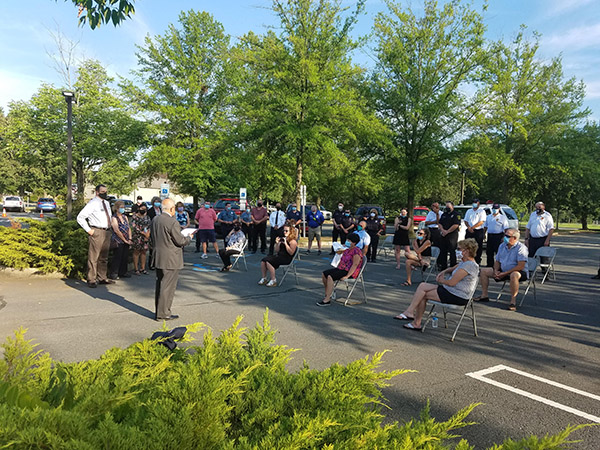 ---
U.S. Census 2020
Official U.S. Census day is April 1, 2020, but most households will be receiving a letter from the Census Bureau between March 12th and March 20th.
New Jersey is stressing the importance of participating in the census, and we ask you to urge your residents to do so as well. Federal funding for social programs, transportation, public safety, and health insurance are directly tied to the census, as is New Jersey's representation in congress. Attached here is a flyer and frequently asked questions document you can share with your residents to encourage their participation. It includes what residents will, and will not, be asked, and assures them that their responses are protected by law. We thank you for sharing this participation. In New Jersey, everyone counts!
---
Mayor Announces Pace Car Program
Pace Car Pledge Form Registration
---
Mayor's Address - 2019
Mayor's Letter - 2018
Mayor's Address to the Township Committee - April 23, 2018
Mayor's Senior Management Team

Marlena A. Schmid Department of Administration
Francis Guzik Department of Community Development
Marlena A. Schmid Department of Human Services
Michael J. Herbert Department of Law
Chief Rob Garofalo Department of Public Safety
Alex Drummond Department of Public Works