DIVISION OF SENIOR & SOCIAL SERVICES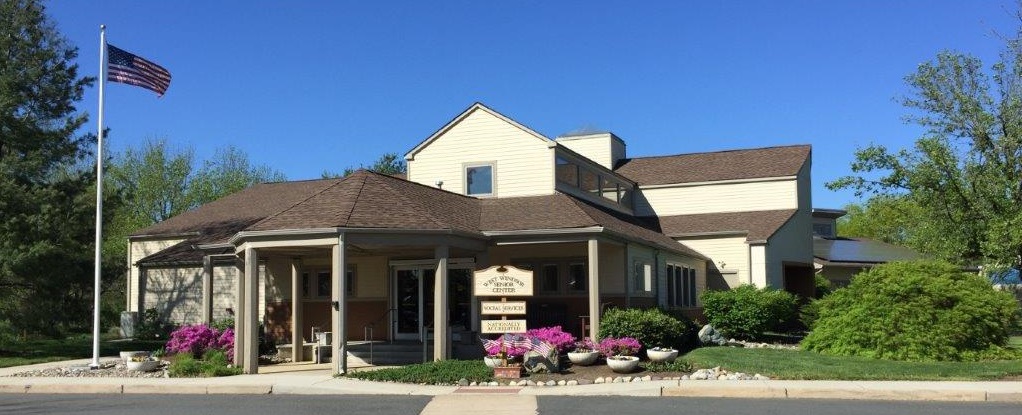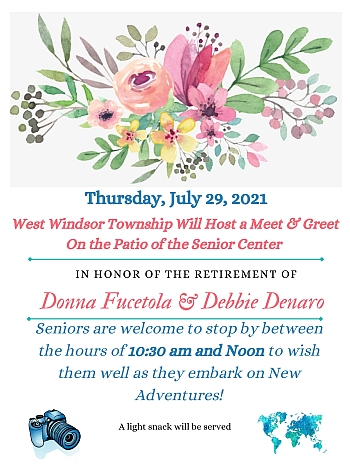 Wishing a Happy Retirement to Donna Fucetola and Debbie Denaro as they head off into the wonderful world of retirement after many years of dedicated service to our community! Please join us. Click here for flyer.
The Senior Center will begin a modified soft reopening on July, 12, 2021 with limited hours and attendance. Pre-registration required click here for details.
The West Windsor Senior Center is the focal point in the community for information, activities, programs and services for the older adult residing in West Windsor Township and those who participate in their care. The Center provides activities in the areas in physical fitness, health & wellness, education, recreation, humanities, interest groups and local trips.
The Senior Center is open Monday through Friday, 8am – 4pm. The activities and services of the Senior Center are available to West Windsor residents 55 years of age or older.
West Windsor Senior Center Mission Statement
Acknowledging the older adult as:
A vital contributing member of the community
Endowed with continuing creativity, abilities and talents
Looking for opportunities to interact with peers
Needing access to sources of information and help with personal and family matters